Our tool, innovation
We cover the entire value chain with the intention of ensuring the good outcome of the specific and specific needs that the market demands.
SURTRUCK is a company formed by a human team that has the necessary means, both material and technical, to design, develop and manufacture industrial equipment for its application in the sectors of fire, road cleaning and plant Solar.
SURTRUCK wants to be an example of a company committed to the environment, and the quality of its products and services within the sector of public and private administration service companies, taking into account in its elaboration process to the needs of each consumer and betting on the future.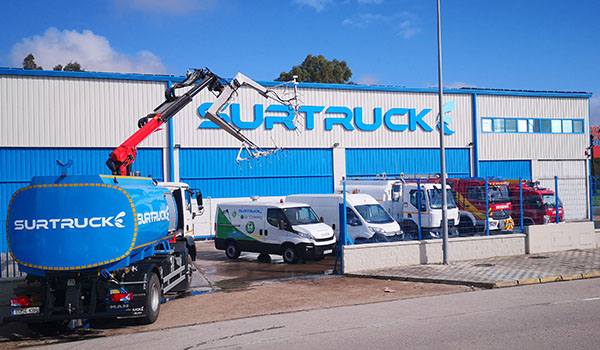 Factory
Four thousand meters of facilities, with highly qualified personnel and with recognized experience in the sector.
Engineers, liners, designers and a staff that works daily according to the daily needs of innovation demanded by the Spanish market.
Workshop
We have an area where we make modifications in teams of different brands.
We serve customers with Technical Service and Post-Sales Department
Machinery
We carry out all the work in our facilities.
We have our own machinery:
Folding machine, shear and numerical control lathe.
Synergistic welding machinery.
Fully approved paint booth.
Special cutting machines for variable angle aluminum.
Pneumatic equipment.
Technical Department
Specialized technicians with a long experience in the sector develop and design each vehicle.
We have carried out various R&D&I equipment, among our designs stands out, with the cooperation of the CDTI, the commissioning of a new vehicle for cleaning thermal power plants:
Sales Department
We have a thousand square meters of offices, where the different departments, training rooms and meetings are located.
The sales department is structured in three sections: FireFighting, Irrigation/Baldeo – Thermosolar Cleaning, and Equipment.
Presence in the market
Recognition of Surtruck in the market and presentation of products in several fairs of recognized prestige in the cleaning and fire sectors.
TECMA International Urban Planning and Environment Fair
International Security Hall (Sicur)
ANEPMA Technical Conferences
Committed to the profession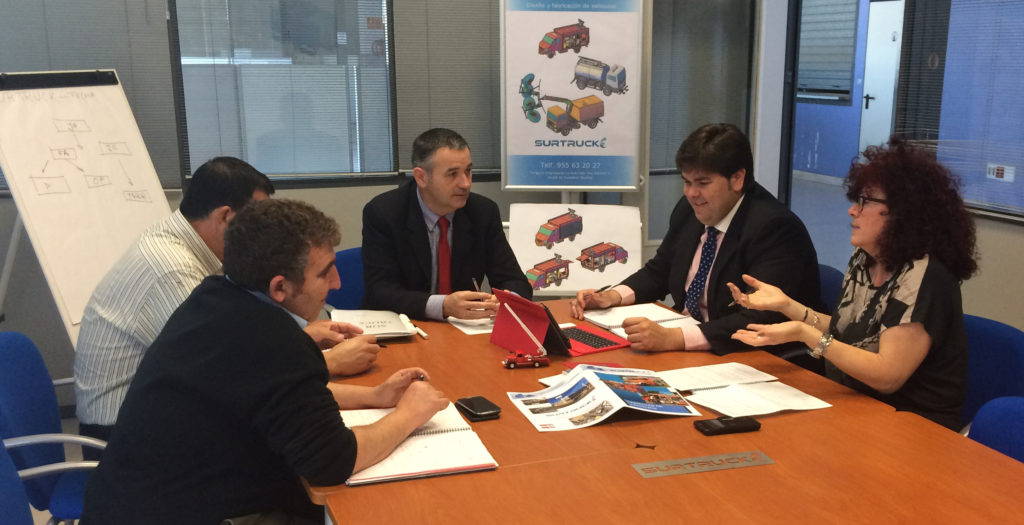 Our team is made up of professionals who work as a whole, we carry out a work that guarantees the quality of the product, its use according to current regulations and an after-sales service with direct technical support.
We make a difference by working upwardly, we evaluate the changing needs and concerns of the market to finally build a reliable product that revalues our customers in the sector in which they develop their activity.
Our internal information system leaves its direct mark on each project from its origins, we maintain the interdepartmental information to optimize them without losing sight of the purpose for which each work has been launched.