First intervention vehicle designed for special cleanings.
It has a large number of equipment that allows you to attack incidents quickly while specific vehicles arrive.
Features
– Adapted to 8 Tm, IVECO, RENAULT, MERCEDES, FUSO or similar autobastidor.
– Water tank of 1,000 liters capacity built in polyester located between the cabinets.
– Waste tank located at the back of the equipment equipped with a folding door and 750 l of capacity built in stainless steel.
– Deposit of sludge and contaminants of 500 l capacity.
– Hydrocleaner with high pressure pump driven by vehicle power intake.
– 17 l/min and 210 bar high pressure pump.
– Self-driving motor pump group of 43 m3/h.
– All the support is built using ALPAS aluminium panels.
– Side doors with blind sahede.
The set includes technical project + ITV.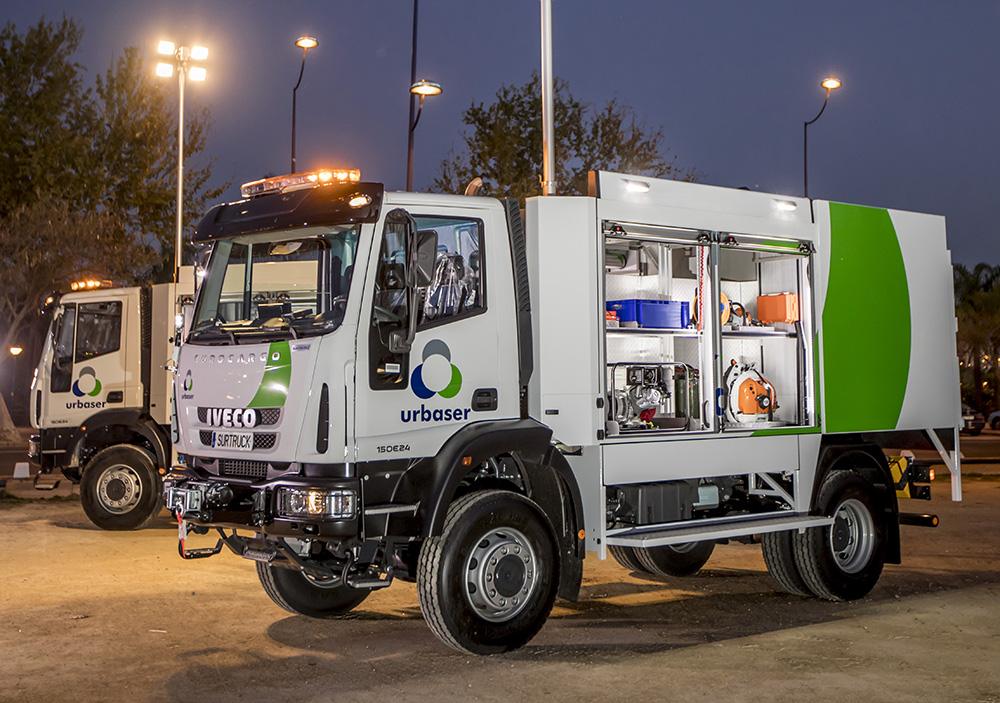 Optional
Rotating headlamp amber
Stairway and folding railings to access the roof.
2 Dry powder extinguishers.
Basic first aid kit.
Two cushions liftweights with air bottle.
Four signaling cones.
Chemical dispenser.
Portable oxyfuel equipment, equipped with blowtorch and acetylene bottle.
5,400 kg load front headstay.
Lighting neck of 6 m. with pneumatic lift and 4X500 W projectors.
Light bridge approved in cabin roof.
This unit incorporates a 5 KVA generator set.
Chainsaw.
2 work lights on the front and back of the equipment.
High visibility LEDS electronic panel.
Towing hook of 1,500 kg.
Telescopic ladder.
Oil vacuum cleaner.
Absorbent kit.
Hydraulic crane installation located between cab and body for a maximum weight of 6Tm. (Supplied by customer).