Ergonomic backpack and lance for quick and easy removal of chewing gum.
Emission of 3ml of solution, sufficient to remove chewing gum by steam in approximately 5 seconds, which means that an operator can remove between 700 and 800 pieces of chewing gum per hour.
No pressure hoses or hazardous chemicals are required, making the GumPak an ideal system for use in busy areas. The GumPak Mini can run for 4 hours and the GumPak Midi for 8 hours.
The benefits:
No water.
No cables. Battery operated.
No need to cordon off the work area.
No noise.
Does not damage any type of surface.
Silent, perfect for working at night.
Portable.
Biodegradable cleaning solution.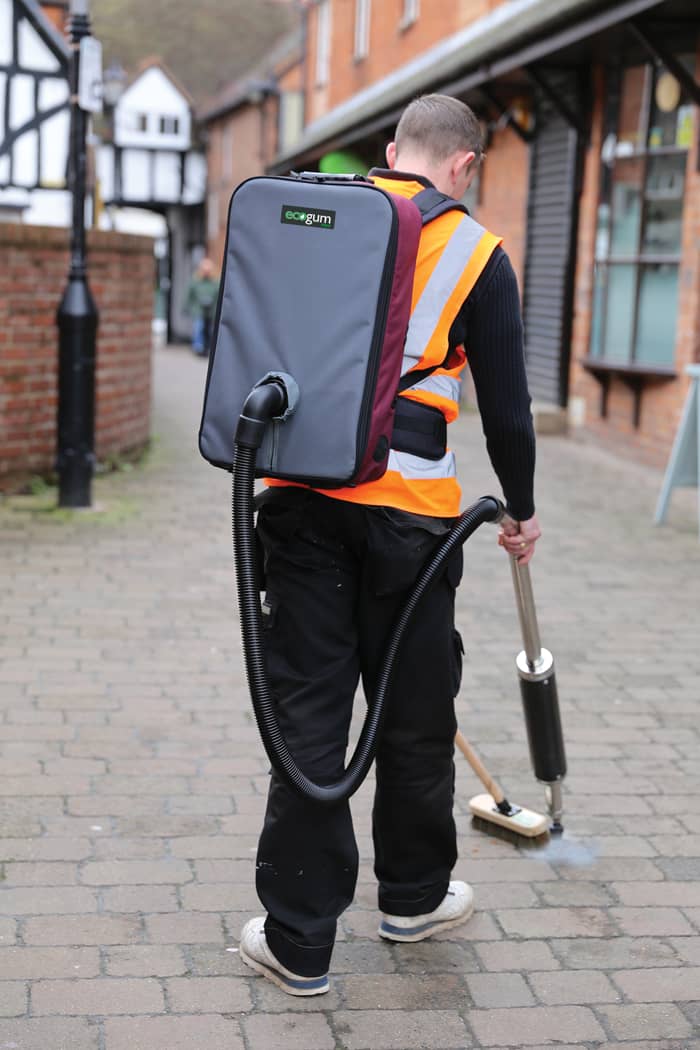 GUMPAK MIDI
Remote control
8 hours autonomy
Antibacterial brush
Charger
GUMPAK MAXI
Control on the side of the case
4 hours autonomy
Antibacterial brush
Charger
GUMPAK ECOMAXe
Remote control
80 minutes autonomy
Antibacterial brush
Charger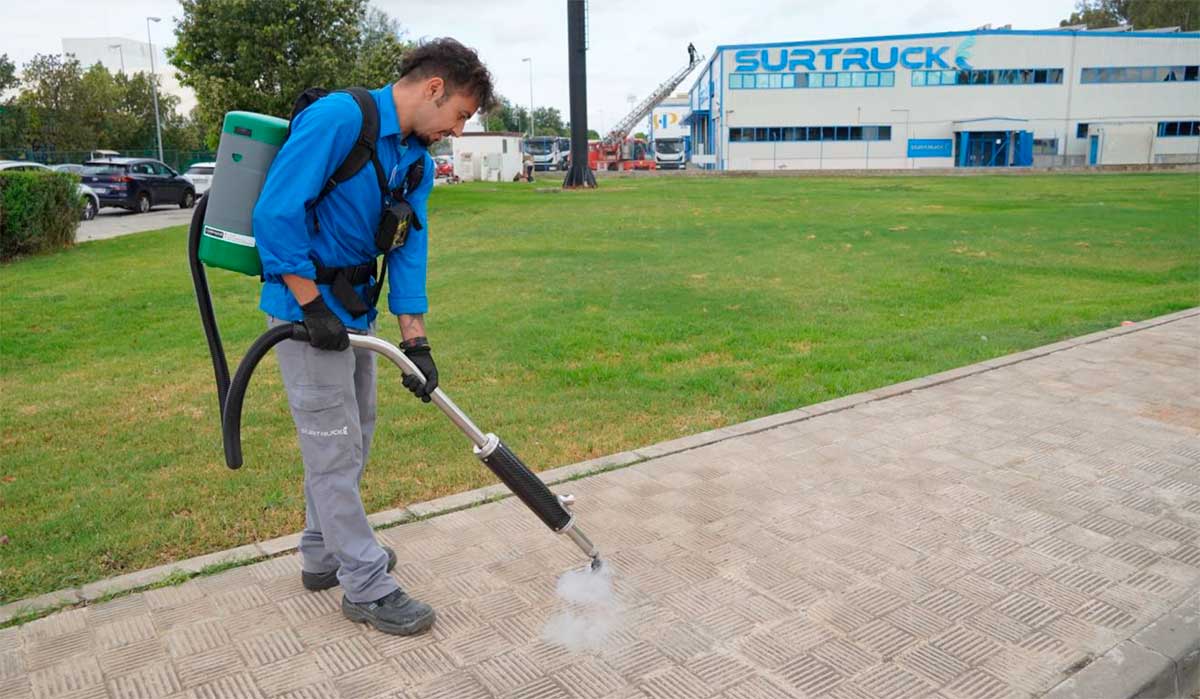 ACCESSORIES
BRUSHES: We offer a wide variety of brushes, manufactured in high quality and in different sizes and materials, depending on the type of surface to be treated. For cleaning chewing gum, oil, grease, etc.
WHEEL SUPPORT: for easy handling of the lance, allowing 360º rotation.
TROLLEY: made of steel with two wheels for transport and support of the backpack.
SERVICE BOX
4 bottles of 2 litres of product
2 bottles of 631 ml of gas
2 brushes of your choice (one brush in the case of the general service box)