IBIX systems are lightweight and easy to use.
Using a single operator, they provide a constant flow of aggregate with a small amount of compressed air. Due to their light weight and small size, they can reach hard-to-reach areas with considerable savings in time and labour costs.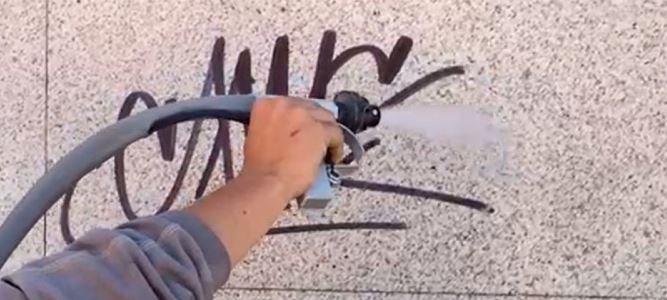 Characteristics of Eco-sandblasting systems:
Dual-function cleaning systems: hydroflushing with carbonates and eco-sandblasting in.
Minimum aggregate consumption. Operation between 0.2 and 8 bar.
Made of aluminium
Different types of aggregate depending on the surface.
Ideal for:
Graffiti removal
Micro-aero-abrasion to restore monuments
Woodworking
Industrial engineering and maintenance
Shipbuilding and marine installations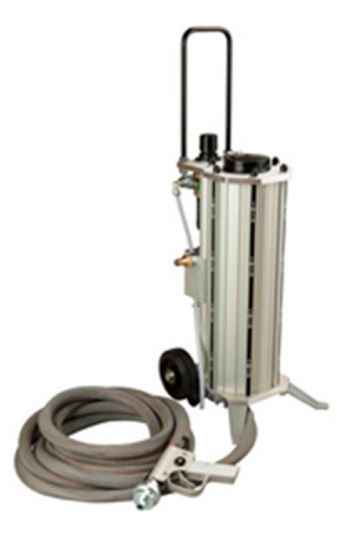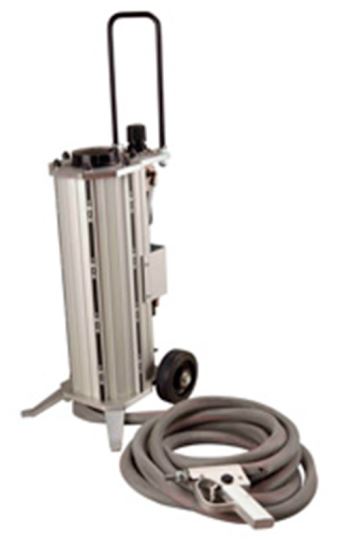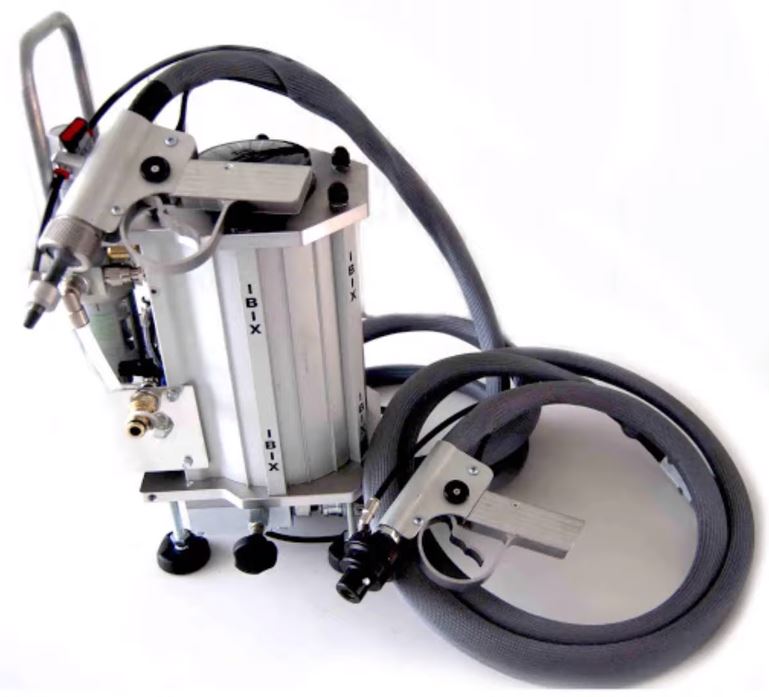 IBIX 9
Technical characteristics:
Adjustable pressure from 0.2 to 7 bar
Micrometric dosing of the aggregates
Accurate regulation of the quantity of material coming out of the gun
Possibility of using different aggregates from 38 microns to 1,2 mm
Compressed air supply: min 500l/min
Standard nozzle: Ø int 3mm cylindrical
Aggregate+air tube: 6m
Capacity: 9L
Height: 850mm
Width: 430mm
Weight: approx 12kg (empty)
IBIX 9 H2O
This equipment has a double operation: dry and through a jet of water propelled by a low pressure water mist of vaporised water and aggregates directly in the nozzle.
With the same technical characteristics as the IBIX 9, it is ideal for closed spaces or environments complicated by the continuous passage of people.
IBIX NANO
This equipment is the smallest of the range in size, but not in efficiency.
With the same characteristics as the rest, but with a capacity of 3L, it is ideal for small jobs.
Easily transportable.