The Z series of Delta Fire proportioners are a simple and cost effective means of generating foam in an intervention. Fully calibrated to generate foam between 1% and 6%.
The Z series is manufactured from high quality materials and designed to be used in conjunction with the Medium and Low foam expansion lances or equivalent equipment.
Very easy to use and fully portable, they are suitable for a wide range of industrial and marine sectors.
This series is manufactured in epoxy coated aluminium or LG4 bronze for corrosion resistance. With stainless steel nozzles and filter.
Supplied complete with stainless steel hose and stainless steel nipple. Supplied as standard with BSP inlets and outlets to allow any adaptor to be fitted. Available in high visibility yellow or orange.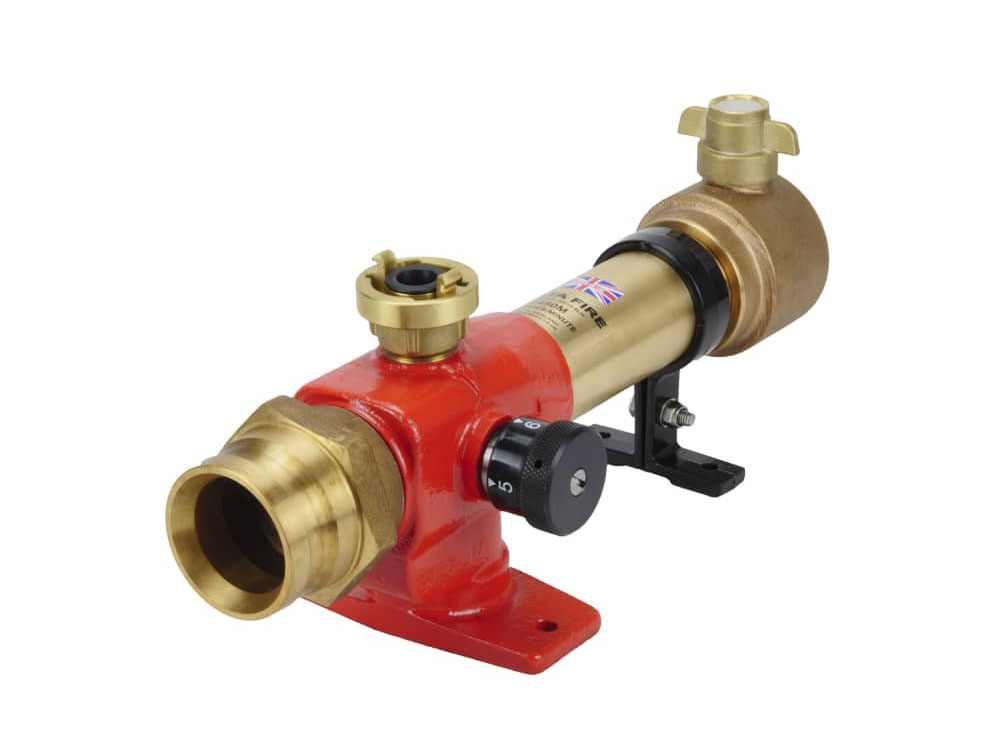 Technical data
Flow rates: 225, 450 and 900 LPM
For foaming agents at 1%, 3% and 6%.
Inlet / Outlet: 2″ BSP
Materials: Aluminium / bronze
Colours: High Visibility Yellow / International Orange