"Water wall nozzle hose" is a hose at least 20 metres long with small holes that create a wall of water.
Firefighting equipment manufacturers are constantly designing products that help firefighters to carry out their work with maximum efficiency and guarantees. One very useful tool is the "Water wall nozzle hose", marketed by Delta Fire. It is a hose designed with small holes to create a water curtain to protect equipment, cars or any area susceptible to fire by creating a water shield.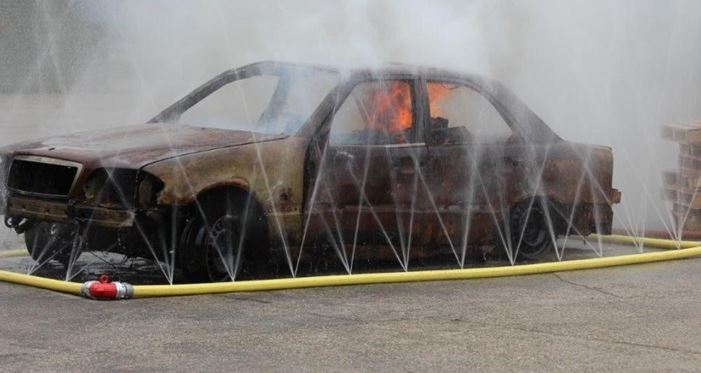 The hose has different diameters, ranging from the smallest of 25 millimetres diameter with a consumption of 20 litres per minute, up to diameters of 110 millimetres and a consumption of 2250 litres per minute. The 20 metre sections can be connected to each other and there are 8 different types of nozzles with different holes and diameters.
Another important aspect of the "Water wall nozzle hose" is the water saving due to its higher efficiency and operability.