The DPM1900 portable monitor is a compact, lightweight unit that once in place can operate without the presence of a person to operate it.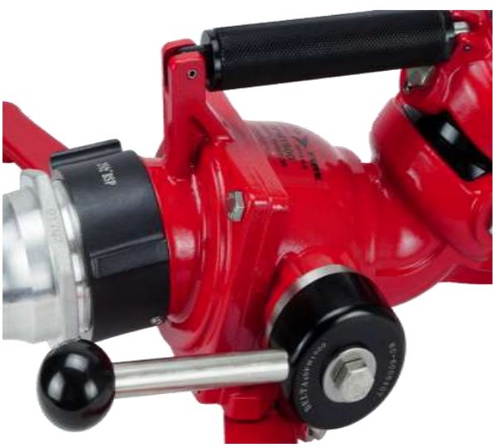 Used by professionals in a variety of areas: petrochemical facilities, recycling plants, biomass plants, shipyards and other facilities.
The spiked legs facilitate grip on most surfaces and fold for easy maintenance.
Elevation between 30º and 60º (unmanned) or up to 20º (manned) with 20º rotation capability on each side from centre.
Supplied with 2 ½" BSP female inlet and can be fitted with any compatible international adaptor. Outlet 2 ½" BSP Male.