The company from Seville is showing its latest developments at the 30th edition, which is being held in Carmona.
Surtruck has been participating since Tuesday in the XXX edition of the ANEPMA Technical Conference, which is being held until today in Carmona. Organised by the National Society of Public Environmental Companies, it has had an outstanding convening power and Surtruck, once again, has been present.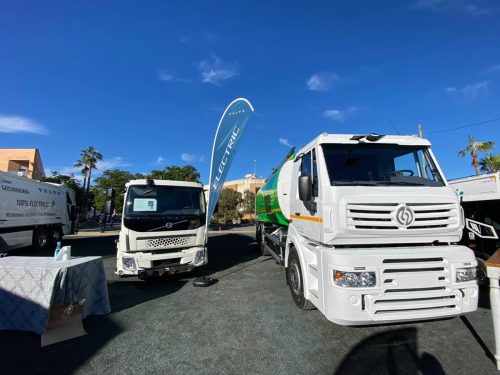 In addition to offering a stand to explain the technology of its vehicles, the Sevillian firm has brought an Eco-Cleaning low-consumption watering and flushing tank on a Volvo vehicle and a custom-built, soundproofed hydrostatic tank mounted on a special 26-tonne, 2-metre-wide chassis. The latter was ordered by the company Urbaser, which loaned it so that it could be shown at the ANEPMA technical day.
The one on Volvo is the result of a collaboration between this firm and Surtruck. An alliance that has achieved a reduction in consumption of up to 40%, according to Surtruck's Commercial Director of Street Cleaning, Antonio Venegas.
The Sevillian company is also taking advantage of the ANEPMA Technical Conference to strengthen the relationships it maintains with different municipal clients throughout Spain, as well as to meet new potential buyers. This is why Carmona is becoming a showcase for Surtruck's new products and technological advances.
Saving water and energy
Visitors to the stand are highly appreciative of the water savings achieved with the equipment supplied by Surtruck, especially the reduction in pollutant emissions and noise, as well as the lower consumption of diesel and water. This has made the new Eco-Cleaning cistern, with electric drive and lithium batteries, the protagonist of the edition. For Surtruck's Commercial Director of Street Cleaning, all this expectation shows that "the future will undoubtedly be electric because the need to be increasingly sustainable is a priority, and technological development is pushing us towards this. That is why Surtruck continues to research all these drives in order to optimise our equipment so that we can achieve lower emissions, lower water consumption and reduce noise to make cleaning more comfortable for everyone. This is the trend and our line of work," concluded Venegas.