It has been working for 5 years on systems with minimal noise and non-polluting emissions, which is now required by law.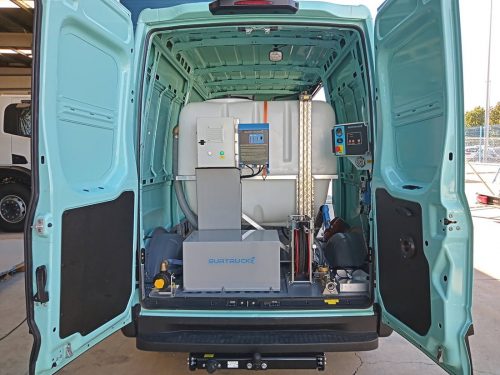 Surtruck has been working for more than five years on systems that considerably reduce the noise emissions of the equipment that leaves its factory. The star of these designs is the patented ECO-Cleaning system, for both flushing tanks and pressure washers. According to Antonio Venegas, Sales Director of Limpieza Vial, this is a feature that is in great demand by its customers, as it allows street cleaning and street sweeping in the heart of cities with practically no noise, as will be regulated by the new decree on acoustic quality that is being prepared by the Andalusian Regional Government, which will make it compulsory by law to use equipment that makes cleaning and waste collection compatible with a good night's rest.
Surtruck has been studying and producing soundproofed equipment since its beginnings, something that has also become one of the main demands of its clients. To this end, sound studies are carried out on each of the vehicles that leave their facilities. In all the versions of the equipment we prepare, we offer the option of soundproofing, and we work to ensure in our designs that the elements that are most likely to generate noise do not do so or that their sound power is reduced," explains Antonio Venegas. In equipment where the water pressure is achieved through an auxiliary engine or the vehicle's own power take-off, Surtruck has developed different systems that considerably reduce the sound emissions of this equipment, and this feature is highly appreciated by our customers".
Surtruck's star product is called Eco-Cleaning, with electric drive. It is a system that the company has patented and is offered both in its version for pressure washers as well as for flushing tanks. In addition to reducing noise pollution, this equipment is 100% ecological and does not produce polluting emissions. The latter factor means a significant reduction in maintenance costs for the company that uses them, without any loss of performance compared to other traditional drives.
All over Spain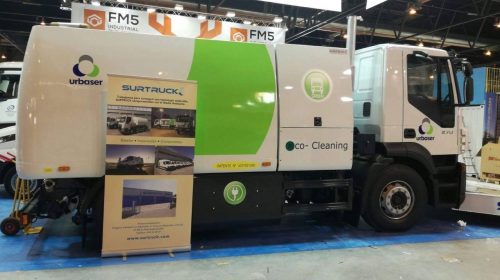 The ECO-Cleaning equipment also includes an intelligent system that allows the batteries to be recharged via the vehicle's engine, which enables the different companies to carry out cleaning work in several continuous shifts. All these advantages, together with zero pollutant emissions and low maintenance costs, make ECO-Cleaning a system that is increasingly in demand by road cleaning services. It is already present throughout Spain, in places such as Barcelona, Rivas, Murcia, Gelves, Santa Cruz de Tenerife, Pamplona, Villanueva de la Serena, Mallorca, Calviá, Jaén and Conca Barberá, among others.