The Andalusian firm will be present at the show from 14 to 16 June at Ifema with the most efficient and safest systems.
Surtruck is bringing its latest advances in cleaning and sustainability to Ifema in Madrid. The quality of the vehicles and the constant commitment to innovation will be present at the fair, as these are the keys to the success of Surtruck's Cleaning division. The company will be attending suppliers and customers from 14 to 16 June at the Tecma International Urban Planning and Environment Trade Fair, and will be in Pavilion 8, stand 8C13 at Ifema.
Surtruck's Sales Director for Road Cleaning, Antonio Venegas, highlighted the importance of the company's return to this international showcase after two years of pandemic. Venegas explained that the company will be showing cleaning vehicles and equipment with minimum environmental emissions and sound, as well as reduced maintenance and fuel costs, in addition to maximum safety, given that working below 50 V is considered safe voltage according to Royal Decree 614/2001. A feature that is highly valued by customers.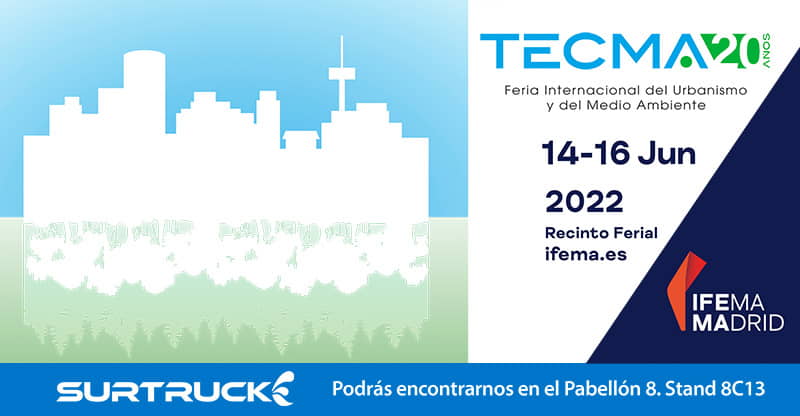 The Tecma Show is aimed at professional groups who wish to obtain a detailed vision of the urban waste, cleaning and industrial recycling market. The 21st edition will be held in conjunction with the 8th International Trade Fair for Recovery and Recycling. A great event in the world of Urbanism, Environment and Recycling that will turn Madrid into the capital of sustainability and which Surtruck could not miss with its latest equipment.