On January 15, Surtruck delivered two units of baldeo support equipment, acquired by Urbaser for Palencia's cleaning service.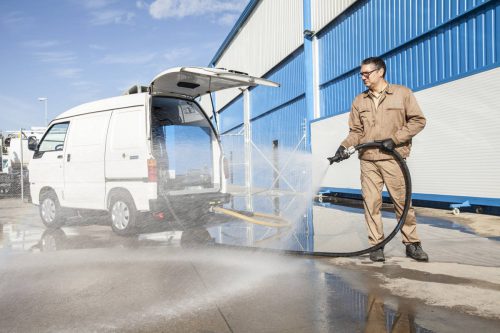 In addition to the reception of the vehicles, a training course was held for the cleaners of the cleaning service by Antonio Venegas, commercial director of road cleaning and O&M Termosolares de Surtruck, and the Commercial Delegate of Surtruck, Luis Martín.
During the presentation, the team surprised attendees with their low acoustic emissions.
The technical characteristics of these equipmentarets are as follows:
Piaggio Porter vehicle
G-40/4 multistage pump
Auxiliary engine cooled by gasoline water.
Motor group soundproof pump.
Manually operated winding with 25 meters of 1″ semi-rigid hose
Three hose sections of 25 meters to attach to those of the winding.
45 mm crushable hose with 25 meters.
Inlet pipe to 50 mm pump, with ball valve and filter.
Small bookshelf.
Analog water meter.
Soundproofing of the cabin.