Latest generation BUL, designed and adapted to the needs of the Fire Service of Navarra
Surtruck has conducted training sessions during the 13th and 14th of December to the personnel of the Trinitarios Fire Station of the Government of Navarra. The objective of these sessions has been to explain to the professionals the use and handling of the Light Urban Pump (BUL) that has just been delivered to them and to get the most out of the vehicle.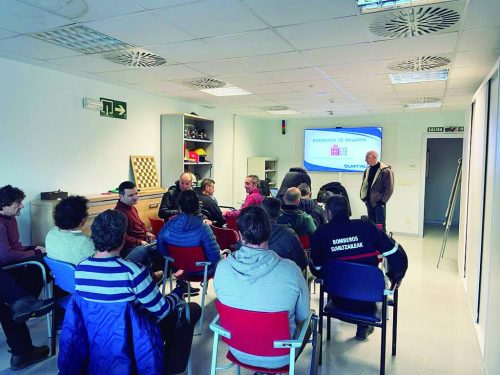 The BUL already on staff is equipped with extinguishing and rescue equipment, as well as the latest technological advances in safety and driving assistance. For extinguishing tasks, it has a combined pump with nominal performance of 3000 lts/min at 10 bar in low pressure and 400 lts/min at 40 bar in high pressure, fed from a water tank with a capacity of 2,000 lts. In addition to the equipment material typical of a vehicle of its characteristics, it is equipped with a GPS Tablet and a 360º vision system to aid driving as a technological advance.
This recently delivered state-of-the-art Light Urban Pump will soon be reinforced by another BUL of reduced dimensions.
The latter is being manufactured at Surtruck's facilities and will be delivered shortly in Navarra.