With the last units, shipped two months earlier, the commissioning of the fleet renewal with the BULs has been completed
The fire service of the Cadiz Provincial Consortium has now completely renewed its fleet of light urban pumps (BUL). At the end of 2020, Surtruck received the order from the consortium for the manufacture of 23 vehicles with specific characteristics, which would enable the professionals to reach many of the streets in the municipalities of the province, which were not easily accessible due to the narrowness of the streets.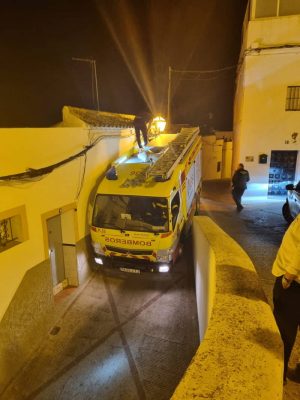 Two months before the target date, December 2022, Surtruck has delivered the entire order, an order that has been a great challenge for the Andalusian firm, as it has required a customised manufacture, adapted to the needs set by the consortium, both in terms of bodywork and equipment. The design and manufacturing process was agreed at all times with the consortium's management and the professionals were involved in order to achieve the best possible results.
The vehicles have been manufactured using special aluminium profiles that eliminate unnecessary weight while maintaining safety levels for the emergency services. And they offer the advantage of being able to penetrate places that are difficult to access because of their narrowness or uneven terrain.
In terms of manning and equipment, the vehicles are equipped with all the necessary materials to deal with the different emergency situations to which they will be called upon to respond.
The latest delivery, which has just taken place in Ubrique, is the culmination of this challenge that was taken on two years ago. A challenge which, according to Manuel Santana, Surtruck's commercial director of Fire Fighting Vehicles, "has allowed us to demonstrate what we are capable of in order to achieve maximum safety in the smallest of dimensions".