The Fire Brigade Consortium of the province of Cadiz has signed the final prototype of the new light fire engines for the service at Surtruck's facilities. The technical committee made up of technicians from the CBPC and trade unions has completed the work that has culminated in the design of this vehicle.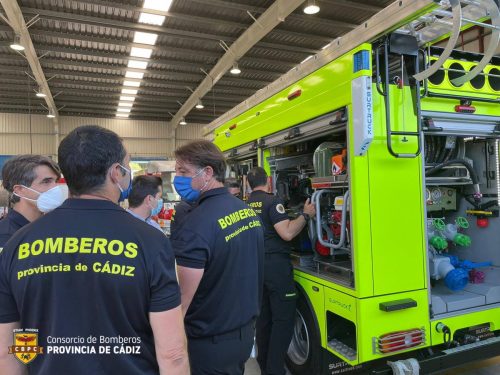 On Wednesday, the prototype will travel to Madrid, to the Politécnica de Ingeniería, to undergo the relevant technical tests. Testing of the vehicle will begin on Friday and will support its evaluation and certification for manufacture.
The approved plans are the design of what will be one of the most advanced and complete light fire engines in Spain and abroad. The established delivery deadlines have been met, so that the first 12 of the 23 units awarded will be delivered this year. The remaining 11 will be delivered in 2022.
The renewal of the service's vehicle fleet is the largest investment made by the CBPC in the last 15 years, a major commitment to renew and modernise the Fire Service. The official presentation of the first 12 light fire engines will take place at the end of the year.