The Martos City Council acquires the narrowest fire vehicle on the market, the BUL designed and manufactured by Surtruck, capable of driving through the narrowest streets.
On June 30th the presentation of the new vehicle took place, with the intervention of the mayor of Martos, Víctor Torres, and the Councilor of Citizen Security, Lourdes Martínez. Both explained that this light urban bomb is capable of driving through the narrowest streets of the old town of both the city and those included in the fire park's catch of influence. Torres stated that, in order to continue to provide a good service, it was necessary to provide the park with this type of vehicle which, although more limited in size, its water storage capacity is similar to other larger trucks.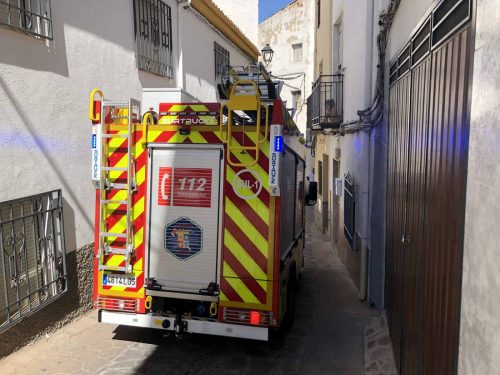 Surtruck's narrow BUS have a total length of 4,900 mm. with a 1695 mm cab. wide, a maximum tonnage of 6000 kg and top speeds of 130 km/h., plus a turning radius not exceeding 5 m. Among its technical characteristics, its water tank accepts a volume of 1000 l., with combined pressure pump of 1,100 lts/min., at 10 bar in low pressure and 250 lts/min at 40 bar in high pressure. It also highlights a novel system of 360o viewing and recording cameras, a retractable lighting mast on the roof of the cab, a folding stair carrier, and all equipment in extinguishing material and rescue material. In terms of safety, its rollover angle exceeds 32 degrees of inclination (laboratory tested).
In addition to the Martos City Council, this type of vehicle also works in Granada and Barbate (Cádiz).