This week, the Cadiz Province Firefighters' Consortium visited the Surtruck facilities in Seville, where the 23 firefighting vehicles that will operate in the province of Cadiz are currently being manufactured.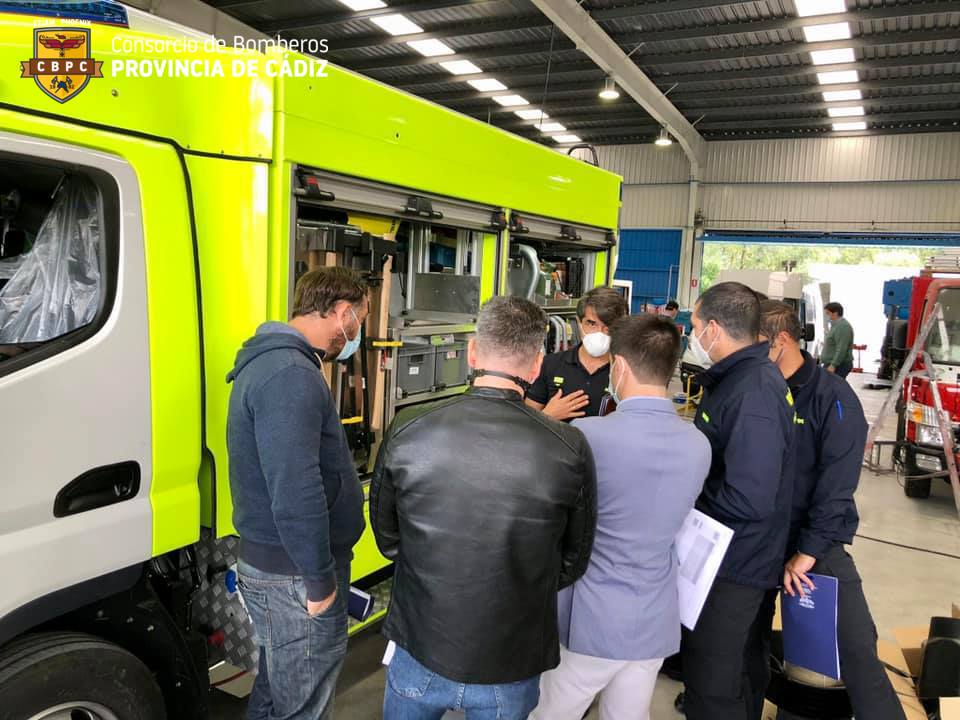 Representatives of all the union sections of the CBPC attended to check the status of the first unit (prototype truck) being manufactured.
Surtruck was awarded at the end of 2020 the contract to supply 23 trucks (Bombas Urbanas Ligeras), of which twelve are to be supplied in 2021 and another eleven in 2022.
During the month of May, the CBPC will make weekly visits to agree on the proper placement and possible improvements in the ergonomics of these new vehicles, as well as to check the proper functioning of the equipment and facilities, in accordance with the technical specifications.
The visitors were attended by Manuel Santana, from the fire fighting commercial department, and José Luis Pérez, from the Technical Office.